If Serena Williams is your inspiration, you ganna love learning about her. Know her to struggle to the top and what kept her going. Visit us to learn more.
Serena Williams now has a current ranking of #9 by the WTA board but she is still the most paid female tennis player of all time. The pro-female tennis star's name will be written down in the tennis history books for a long while to come with so many records that she has created over decades of playing tennis professionally.
Serena Williams has the most titles in the history of tennis for the females she has 73 overall titles to her name including 23 grand slam major singles titles and 14 double titles and 2 in mix doubles to her name as well. Its no surprise that her net value is this high, Serena Williams is estimated to have a net worth of $200 million dollars.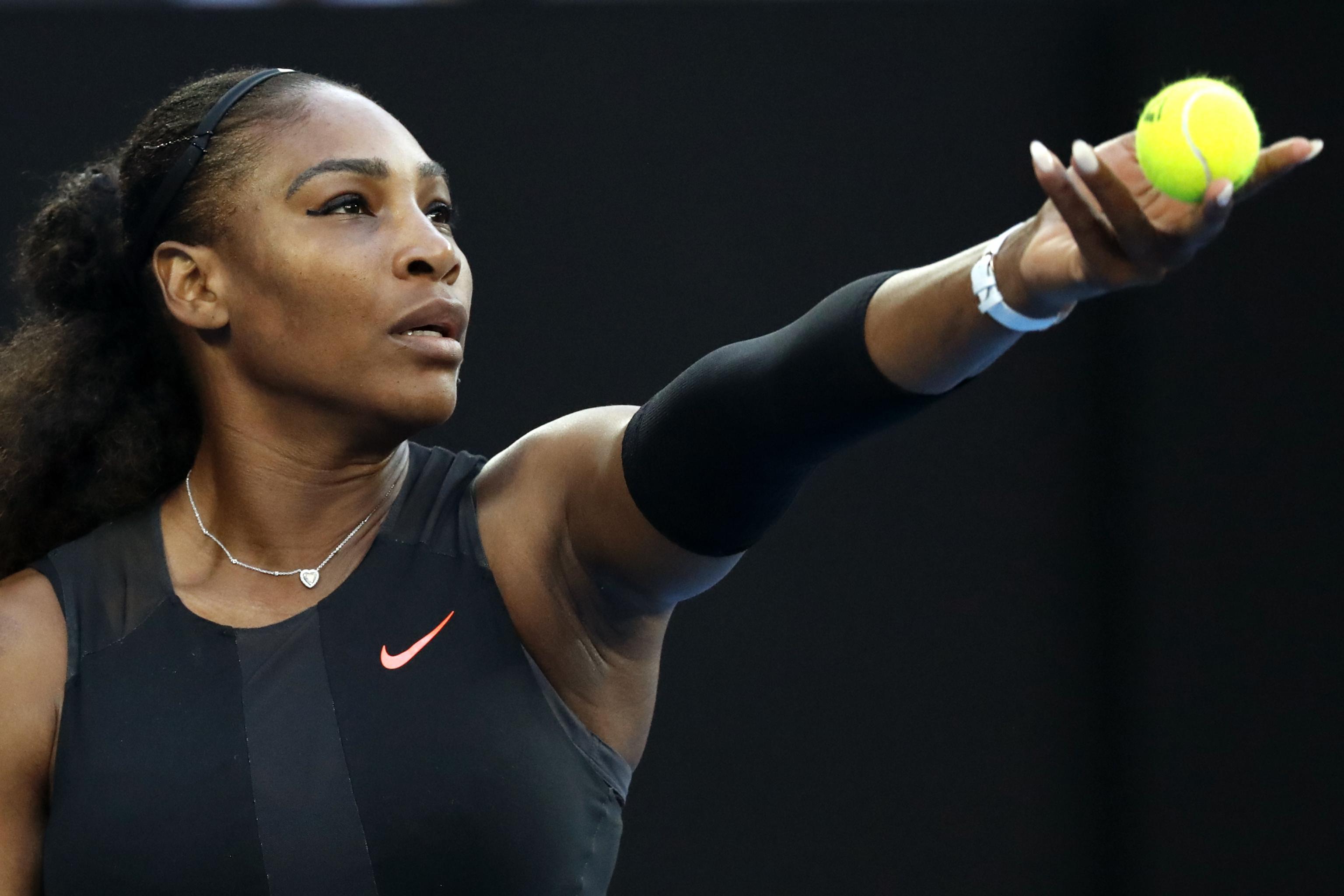 The fact that she is not ranking #1 doesn't mean shes behind, she still considered to be the best female tennis player alive, and she still getting paid.
Serena was born on September 26, 1981, when you really think of it, she's almost thirty and still in the top ten rankings by the WTA and still one of the best tennis players in the world. Serena has one of the largest fans bases in the sport of tennis, have you ever tool in a match that she was performing at, even if it is not a major match I can guarantee it's going to see sold out.
Serena Williams Prize Money
Serena Williams has an overall figure of 73 titles that she has won in her all-time career including 23 major grand slam ones added. Due to those factors, she has accumulated a lot of prize money in her all-time career as a tennis player.
It's not common for one to see a tennis player achieve so many titles especially the grand slam ones, let me give you a brief run-through on the amount paid by the tennis star thought her years of playing tennis and prise money wons, not all are major events however she still had won prize money from them.
Serena had won from the year 1998-2009 an all together sum of 28.5 million in that era, that era was also a very important era fr the professional tennis player.  She won her first Grand Slam title in 1999, the US Open, it was like showcasing of talent in those years she then won the French Open in 2002 and the  Australian Open in 2003.
In the year 2010-2020, she then earned a total of 75.3 million dollars, continuing the grand slam wins again in the year 2014-2015 and 2017.  Serena's latest won in 2020 was at the Auckland Open where she had celebrated her victory as a mom.
Serena has been qualified for almost all the Grand Slam tournaments, falling out at the semi-finals or finals and we all know you will win prize money for reaching the finals and semi as well. In most of her career as a professional tennis player, she has been in the top qualifying rounds if she didn't win the overall titles that's one of the main factors of why she is this wealthy.
Last but not least this was something the female pro-tennis star had been wanting to change from a long while back and it is not active. I know many of you may be wonder what am I talking about but I can also tell that some of you may have already known already the equal pay platform.
Its been the normal thing for male tennis players to ear more than the female tennis players from a while back not but that has changed in the sport of tennis both players that's off the same rank will get the same prize payouts. This too has increased her net worth and will increase many other female tennis stars in the near future as well.
Serena Williams Endorsements
It is no secret that Serena Williams has many endorsements and sponsors but who wouldn't want the best female tennis player on their team. It's also a stated fact that Serena makes up to $100 million per year from all her endorsement activities.
Let us start by her tennis racquet brand sponsored, she out there enforcing the Wilson tennis brand racquet if I am to be exact she now currently uses the Wilson Blade 104 that is popularly known as the Serena Williams Tennis racquet.
Let's talk a little on her shoe game, she now endorses Nike shoe brand and to be exact it's the NikeCourt Flare 2 and we all know that Nike is major league branding. Serena made earned allot from her previous shoe brand as well which was Puma and that's another major league sho branding as well it was estimated that she got $40 million per year in the contract so for Nike to get her to switch over we know for a fact that its more than the previous.
If I am to go in all the direct companies that shes with I would need to write a specific article to how the listing is long here are some of the other companies she with and has sponsored deals with, Intel, Chase Bank, Gatorade, Aston Martin, Beats by Dre, Delta Airlines, IBM and Pepsi.
As you can see Serena is with a lot of major league companies and its no wonder she is the highest-paid female tennis player with all there major branding companies by her side. The large sum of titles won has paid off for the professional tennis player even up to this very day.
Here are some lesser known facts about Serena Williams
Serena has appeared in 20 US Open tournaments of which she has won 6 US Open women's singles titles, since 1998.

Serena's favourite gadget in her kitchen is the toaster oven.

She has an apartment in Paris and often visits the city for personal and professional reasons. Her favourite city though is Rome, Italy. Some speculate the reason behind this is because she met her love, Alexis at the Cavalieri Hotel in Rome, over breakfast.

To date she has also made guest appearances in many television shows such as Punk'd, Keeping Up with the Kardashians, America's Next Top model and the Simpsons.

Owing to her colourful & unruly outfits, Serena has often been cited as a trendsetter in the fashion world outside her court career. She has had a special bond with Puma and Nike in the past. She has been running her own line of designer apparel called Aneres, since 2004.

Not many people know that Serena has tried her hand in acting as well. Some of the movies she had played a role in are 7 Days in Hell (2015), Hair Show Agent Ross (2004), Pixels (2015) and Ocean's Eight (2018).

Serena and her elder sister were both homeschooled by their father right from elementary through high school. This was so that they could spare more time to practice tennis, a move that would pay off in the future.

She started a family with Alexis Ohanian, the co-founder of Reddit. They got married and the couple was blessed with a baby girl in 2017.

The famous tennis star told reporters during an interview that she did not believe in celebrating birthdays because she was one of Jehovah's witnesses and such celebrations displease God.

She also did try her hand at fashion, but her stint turned out to be a failure.
Final thoughts On Serena Williams Net Worth
Some other things that contribute to her wealth would be the main reason that she has two books out on the market. Serna is no lazy thinker she gradually thing of ways to increase her wealth worst she's a wife and mother now she spends a lot of time trying to upgrade her status.
It is a natural thing for famous athletes to get somewhat comfortable and give up on trying to earn more after their professional career has ended but we get an early glance that this female tennis star will not be the same nor will she settle.I personally think turning 39 this year in 2020 that she should just retire at 40 she will still be a legend in tennis her name shall forever rain in the sport.
The next thing is I think after retirement her net worth will go shy high as well because she will have more time to spend on her endorsement deals and programs.
Again, thanks for reading and reaching the end in our article and Serena Williams net worth, we do hope you have enjoyed reading with us. please remember to go check out some of the other related articles that we have on here like, John McEnroe's net worth alongside some rather related articles that we have.
Social Media Profile