The Kyle Edmund Tennis Racquet is surely worth a try. This light weight and powerful racquet is sure to impress you if your serious about the game.
Kyle Edmund is well known to be one of the greatest player in the world for many years now from the United Kingdom. It is safe to say that he have been seen as one of the future Grand Slam champion, but that doesn't seem to be happening any time soon.
It is without a doubt that Edmund is one of the more talented player in the world of tennis and is definitely one of the best I've seen on the ATP Tour, but the sad part is that he have suffered a lot with injuries during his career.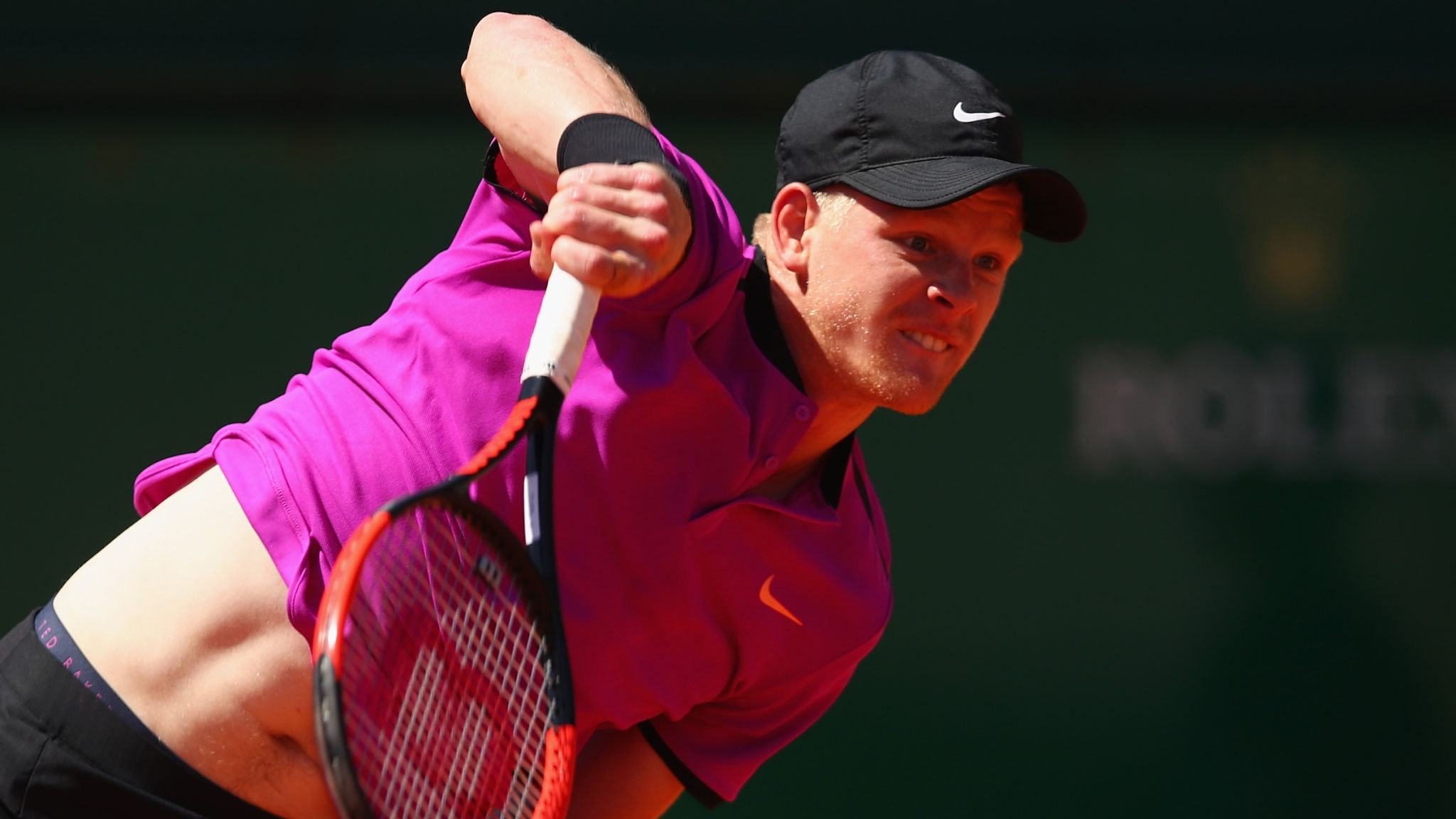 Back in 2019 he had struggled with a knee injury that had completely ruin his whole season that year. However, if he were to stay on the healthy side, there is no doubt that he would be a serious competitor when it comes to actually taking part in the Grand Slam titles.
With all the success he have achieved over the past years on the court, a lot of people starts to ask about his racquet, they want to know what racquet he used to compete at the highest level during his career. That's what we will be going through in this article right now.
What tennis racquet does Kyle Edmund use? Kyle Edmund currently plays with the Wilson Six One 95 that is painted to look exactly like the Wilson Pro Staff 97. Not only that but he also string his racquet with Luxilon Alu Power Rough in the mains and Wilson Sensation 16 in the crosses.
Kyle Edmund Tennis Racquet Specs
As you've seen above, his everyday racquet is the Wilson Six One 95, but I'm not sure about the version that he plays with. However, base on a few sources I strongly believe that it is the BLX version. Here are a few specifications for the racquet.
Head Size: 95 square inches
Length: 27 inch
Weight (strung): 12.3 oz / 349g
Balance: 9pts HL
Flex: 62
String Pattern: 16×18
Swingweight: 319
So, let us take a look at the main features of the Wilson Six One 95 tennis racquet
The Wilson Six One 95 tennis racquet is ideal for players seeking versatile control in a more manoeuvrable frame.

The Wilson Six One 95 tennis racquet makes use of graphite and carbon body in the construction of this racquet thus making it lightweight and highly durable.

The Wilson Six One 95 tennis racquet is a lighter and faster-swinging racquet thus making it a great fit for today's heavy spin hitting game,

The Wilson Six One 95 tennis racquet features an open string pattern that provides excellent bite, especially when strung with a monofilament co-polyester string. Thus making it easy to hit heavy topspin and slice.

The Wilson Six One 95 tennis racquet offers a high level of touch and feel. As mentioned before, it has great Maneuverability which makes it easy to get the racquet into position for a solid volley. 

The Wilson Six One 95 tennis racquet offers better Touch. It does this by enhancing touch via a new technology of placing strips of basalt graphite in the handle to better connect the player to the ball.

The Wilson Six One 95 tennis racquet features Amplifeel 360 in the handle for enhanced power and feel. 

The Wilson Six One 95 tennis racquet is overall a solid playing racquet that blends touch and feel with manoeuvrability and spin. 
Can You Buy Edmund's Tennis Racquet?
The downside is that Kyle Edmund racquet, the Wilson Six One 95 BLX is not a racquet that you'll find on the market today, the reason behind this is because they were actually produced around 15 years ago, which makes it almost impossible to purchase these racquet.
However, you can try your luck on sites like eBay and prostocktennis, since they sometimes list new ones.If you want you can go for a similar racquet that looks pretty much like the one Edmund plays with, the Wilson Pro Staff 97, you can actually find this racquet pretty much everywhere.
However, the price of the racquet tends to diff a lot depending on where you choose to buy it from, but base on research, we've found Amazon to be the cheapest marketplace right now. What you can do is take a look around and compare the prices together, because the prices are always changing.
Conclusion
By now, I am sure you know all there is to know about Kyle Edmunds and the tennis racquet that he uses for most of his games. Go through the main features of the Wilson six one 95 tennis racquet and see if it is the right fit for you before you purchase it. Though this racquet is not easily available, you can find it if you look hard enough.