Have you been lusting after the andy murray tennis shoes? this is your chance to do a detailed study on the perfect pair of tennis shoes. Visit us to see.
Andy Murray has won the Grand Slam Championship three time he's most definitely one of the greatest to ever play the sport and will be remembered in history. Injuries have given a bit of struggle throughout his career, but when Murray is healthy, he is a menace against opponents and he is also just one of a small number of players that can go up  against the big 3 (Federer, Nadal, Djokovic).
Andy Murray isn't only a great player but definitely one of the most famous tennis players of all time, and he will surely be remembered as one the greatest player ever to play the sport. With recognition and success on court, a question which surfaces many times that a lot of persons are intrigued to know is, what tennis shoes he uses at the highest level. That's what we will find out in this post.
What tennis shoes does Andy Murray wear? Andy Murray now wears  a shoes which was specifically designed for his liking and style made Under Armour shoe which is made to support his stability needs. Murray's shoes are custom built and not available to purchase for the public.
From inception to the final product of the Andy Murray Under Armour Shoe
It all began in late January, 2015 with a casual meeting in Florida with the vice president of Under Armour, Josh Rattet. They did what they describe as an autopsy of his previous worn footwear in order to understand what worked well for him and what didn't. Considering Andy is quite in tune with his body, they could really custom design a product that suited his needs.
From the onset, Murray preferred lightweight footgear offering durability without weighing him down. It is common to see heavy footwear with big pieces of plastic in the Tennis world, rendering such footwear heavy and stiff. The Baltimore based company wanted to make a difference using their own textiles, fabric and construction to a signature stamp his shoe.
The speedy production meant that the Murray shoe was ready to be released by Under Armour ahead of the French Open, however, Rattet claimed that they needed a tad bit more time to test it fully. 
Under Armour built a foam sole for comfort around the shoe's upper providing additional stability in supporting the lateral movement.
Before finalising the product designers offered Murray three options simultaneously to ensure that one would be perfect for him. They turned the product in record time. The Murray shoe was built from the ground up with a completely different platform compared to what UA top women's play Stephens wore, at the time.
As one would guess, at any given point, the three-time grand slam winner has more than a few match-ready pairs and works through up to three to four pairs a month. Ratter also stated that his main aim was to give the final product a low-profile, cool aesthetic look with traction, durability and flex. We wouldn't have preferred it any other way.
Why Are Andy Murray Tennis Shoes Not For Sale?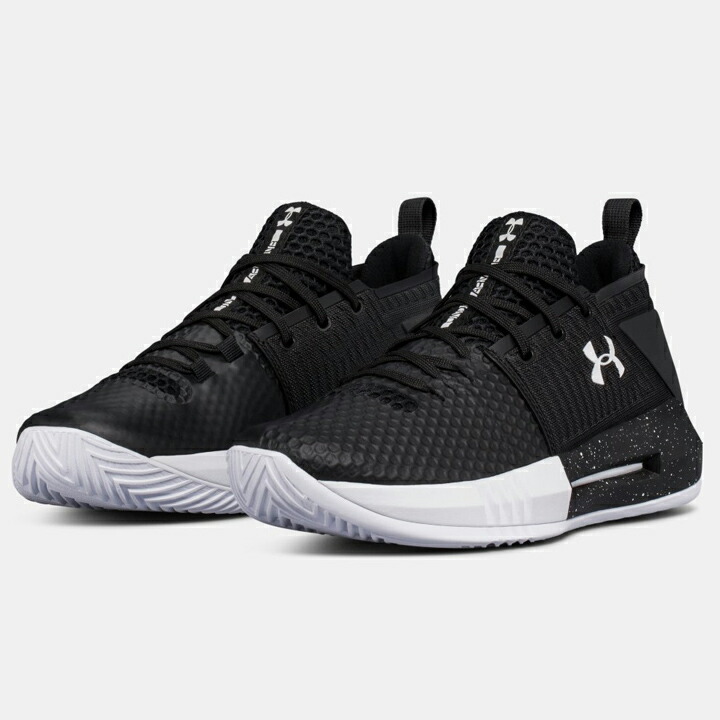 A particular question which is asked many times which includes me asking also and quite a lot of fans of tennis asks all the time, but the answer is never yet quite understandable. Andy Murray endorses his tennis shoes from Under Armour, although he is compensated to do so. Brands pay athletes to wear their brand with the intention, to launch their brand and boost sales. But, if his shoes can't just be purchase, how can Under Armour benefit from their deal?
If Under Armour released Murray's shoes for the public, the sales would definitely be great, I know that I am almost sure I would purchase a pair. But, why are they not available for purchase? Wouldn't Under Armour like to profit and earn more money? There is no clear answer from Under Armour, However I believe they want some hype to build around their brand. They want their brand to be strictly one of a kind which could sky rocket purchases in the coming future.
When the shoes are really available for purchase, more persons would definitely be intrigued to purchase a pair. Anything that feels custom or unique humans tend to be more interested to buy, and they are countless amount of brands that have done the same thing and achieved great success doing so.
Final Thoughts On Andy Murray & Under Armour
Even though tennis isn't in any way Under Armour's no.1 prioritize, they are still focused on becoming one of the top tier in the tennis world. But for now, they have in my opinion, absolutely failed.